Not sure what to wear on Christmas Day? Check out these Christmas tree dresses! Logistics aside, these dresses are stunning.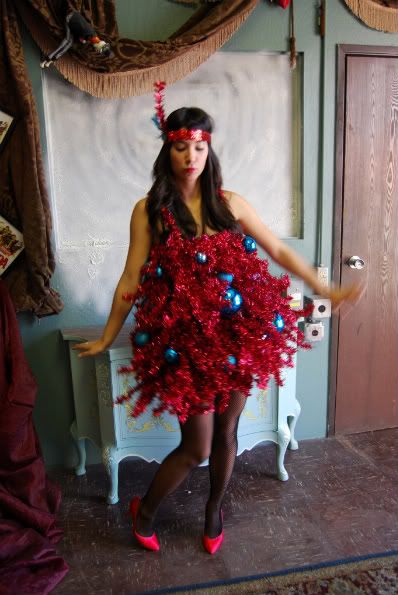 I'm loving this one, you know I love red... and girlfriend managed to actually wear it and dance in it. She rocks!
Wow, talk about a statement necklace! I'm enjoying the color explosion on this dress and the peacock feathers. Would you wear something like this? I know I would.