It's time to get those Holiday cards ready!
Let me introduce CandyCane41 and their photo cards.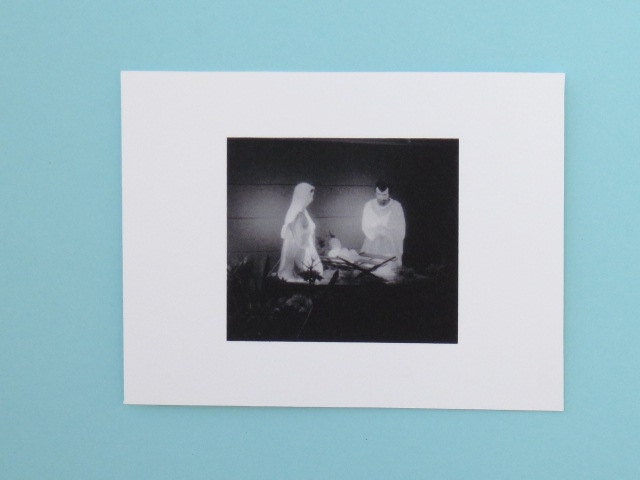 The imagery is from outdoor Holiday decorations that the photographer has recorded on film throughout the years. The images include Nativity Scenes, Baby Jesus, Candy Canes, Snowman, candles, stars, etc.
The images start out as film shots then get printed as a Black-and-White photographs, and then scanned and reprinted on quality , acid-free, heavy-weight paper.